Some moms are still not completely up-to-date with technology and someecards has created some funny Mother's Day cards which reflect that. Do you see yourself in any of these cards? 
The first card is for a Mother who is a little late but trying: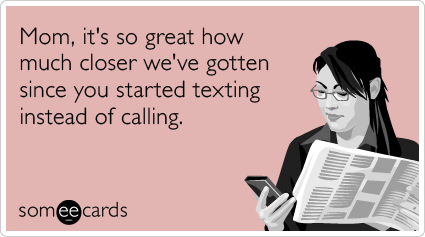 You might want to learn to keep your own electronics functional: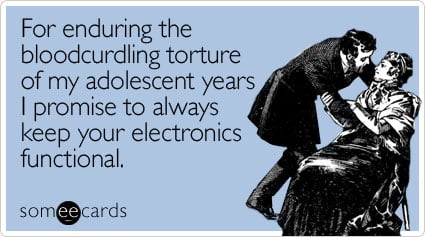 As least this Mother has an MP3 player: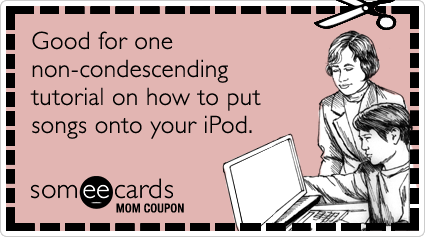 Actually even before it was so easy to look up computer arrivals online, my mom was ahead of the time. She always said we didn't need to call when we landed because if something happened to the plane it would be all over the news.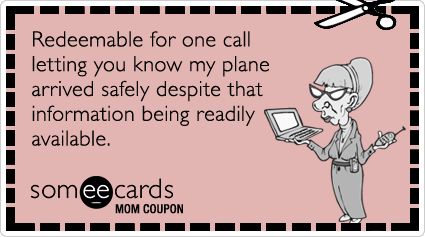 Hope you enjoyed this someecards Mother's Day humor. I love their witty cards. And happy Mother's Day to all moms whether you are tech savvy or not.
If you enjoyed this, please sign up to receive regular updates:
Your email address:
Powered by FeedBlitz
See also:
5 Great Charitable Gifts for Mother's Day
Best Mother's Day Gift for Book Lovers
Happy Mother's Day – Anna Quindlen On Being Mom